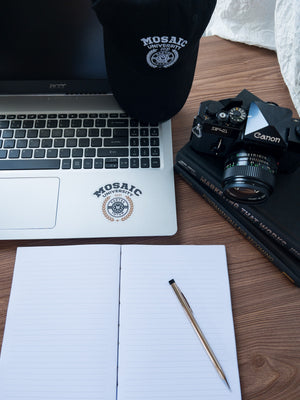 at Mosaic the Label we embrace
the multi-dimensional, multi-faceted, multi-racial, multi-identifying & multi-hyphenate.
Firmly believing that we are all AND's rather than OR's and that we are the sum of our parts.
Mosaic the Label strives to empower everything all at once.
The Mosaic the Label Blog: Fragments
---
Use the present tense. Even if it's something you want to accomplish in the future, use the present tense.